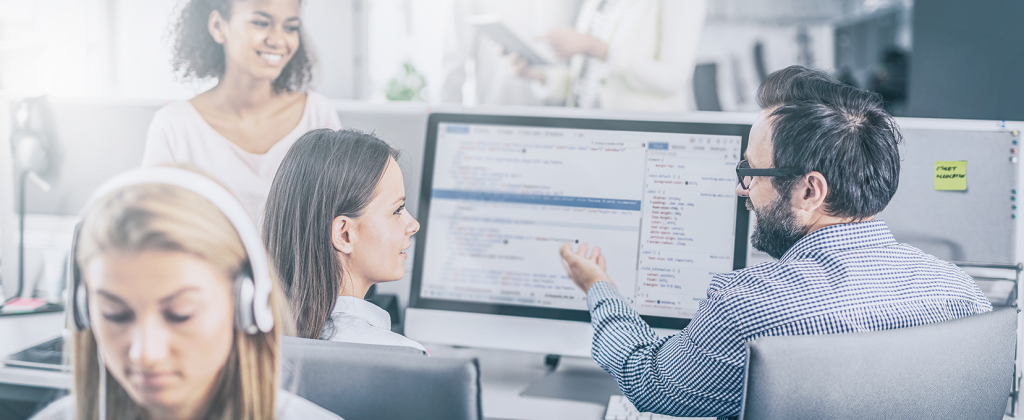 According to the research by the end of 2030, 90% of all purchases will take place using e-commerce websites. E-Commerce (Electronic Commerce) is all about buying and selling online. The basic and most important need in e-commerce required an internet connection to access the websites.
It gives an opportunity for individuals, small vendors, and as well as large enterprises to sell their products or services to their consumers. Back in 2020, we see that there are large brands and businesses like Ebay, Walmart, and others successfully operating their online business and have utilized the opportunity of e-commerce website development services. All of these sites are developed by eCommerce professional developers.
As the number of people doing online shopping increases day by day as it is convenient to do so from anywhere. If you have a physical store, you should consider building an online store too, as it is a great way to make extra money. The plus point is that due to Covid-19 the demand for online shopping and buying products is increasing. That is why having an eCommerce solution for your business is a smart and cheap way to reach your local, target, and global audiences.
The eCommerce websites development basically deals with the systematic approach of web development stages in their pre and post time. A comprehensive plan and strategy must be followed if you want to build your very first successful online store or business. If you are going to start an online business and wondering how to start your online eCommerce store? Should I hire a development company or do it by myself?
Probably, there are many ways to create an eCommerce website as well as you can hire an eCommerce development company, use WordPres,s or hire freelancers from different websites. These are the options if you don't know PHP and JavaScript especially.
However, building an online store is not just selling your product or not understanding the market where you have to work. Apart from all of these, you must catch up with web designing, branding, content strategy, and more stuff. It means it can be a lot of work at a time.
Building a user-friendly, productive, responsive, and secure website is the main gateway for operating your online business. Thus, our main focus in this article is to guide you and shed the light on 13 essential steps to the eCommerce website development process. These steps will help you to fulfill your business goals.
You must have enough information about what you are going to sell
First thing first, do you have proper information about what products or services you are going to sell? Does it sound exciting to you?
There is a fact about running an online business as most professionals say: You should choose a topic which suits your passion so that you will enjoy it while doing it. So if you are building an eCommerce store around your passion then you will enjoy doing it.
Of course, there are so many businesses, brands, or individuals who have started their online websites according to the need of a particular market and their interests.
Hence, according to your business goals, an online project must be backed up with the proper research and about the product you're going to sell.
Get to know your target audience
Understanding your target audience is a great step in the favor of the e-commerce development process. All things should be according to the needs of users, everything must be tailored. The benefits of starting your very first e-commerce business in a familiar area where you already know your target audience will lead you to more sales and profits.
Buy a Domain Name
Okay good for now!! once you decided on your e-commerce website name. The next step is to have a URL and business name. For this, you need to purchase a domain name. before starting your business, you must register a domain name You can buy it from GoDaddy, Namecheap e.t.c.
Don't Rush the Launch
It is essential to know that launching your very first online store is a pain taking task because you cannot start it immediately. You must learn and research on how to gain and retain the clients to become an outstanding merchant. Also, before you launch your eCommerce store, try to test your online store thoroughly.
Choosing the Right Online Platform
When it comes to the selection of choosing right online store platform. you may have few options. It includes Magneto, Spotify, and WordPress. Furthermore, you will also require a plug-in like Woo-Commerce which will help you a lot while running an online platform.
Therefore, selecting the wrong platform will make your business experience security breaches, technical problems, and cause lower sales. So first investigate the features, core functionalities of each eCommerce platform, and then focus on something else!
Hire eCommerce Website Development Company
Having a well-designed eCommerce website enables not only a greatly featured service but also benefits the audience to be able to access the website easily. of it your hire a professional and technically strong team to work on your eCommerce websites convert your business into a brand after a year with perfect design with each component place proper and web site design is also taken care by an experienced team.
Interactive Website
Interactive websites make users able to access the convenience of buying products easily. So you must figure out how much of your website is interactive? Are there any risks or problems faced by buyers?
Furthermore, it requires that users should be able to post their FAqs, give feedback, review, and even watch videos and check images of products. It will allow them to buy desired products or not. Without these features, the purchase would not take place.
So it can only be developed or designed by eCommerce developers as they take every measure of your website design and make it for audience engagement.
Secure Payment Gateways
It is the most important part of an eCommerce website, as professionals eCommerce development companies have the expertise to integrate, create secure online transactions with CMS, and much more.
Convenient Online Store
Buying products with apps and smartphones are the most accessible and convenient way chosen by buyers. It is the most common choice many users need. Particularly, during this lockdown period of 2021, online shopping became the most popular and created greater convenience to meet their needs. Thus, it has become quite significant to choose eCommerce technology to set up an online store.
Maintenance of Inventory and Shopping Cart
Integrating a shopping cart software with websites adds great convenience for buyers to make their purchases easily while sitting at home. Also, product inventory maintenance helps your business and buyers to keep track of product availability or stocks and further in buying decisions.
Get a Relevant Category
The categories of the product must be segregated properly straight to the point. The target audience should understand and recognize the product properly. You can hire an eCommerce development company, they can guide you on how to categorize your product.
Get the Best Shipping Software
An effective software will take care of all products and deliver them to the buyers successfully. Placing the order and giving the delivery to the user is much easier with the right shipping software. As there are many e-commerce websites, development companies can assist you to get the right software for shipping.
Don't Forget SEO (Search Engine Optimization)
SEO is most important in bringing your products to the top of the pages. If you want to get organic traffic on your websites then it depends on whether the content is relevant or not. In order to relevant, pay attention to SEO as it helps you to come forward in the eyes of web crawlers.
Besides the above-mentioned steps, we would like to add here the most important tip, This will increase your sales and help a lot to reach your audiences.
Social integration
When you're more established, you will also want to grow to other channels, such as social media sites. These can be either a good marketing tool for advertising your products and building up your brand, as well as places to sell your products. Many e-commerce platforms allow you to integrate seamlessly through social media to help manage your inventory in one place.
Conclusion
The development of an e-commerce site takes time and research, but the end result would be satisfactory. With both the aid of this guide, you can conveniently use some of the e-commerce website development tools and start creating an online store.
Always double check your work and make a detailed plan before you operate it. But if you are a beginner and don't know where to start, so if you follow these 13 essential steps of eCommerce development you can kick off your journey.
But following these tips might not guarantee your business's success but will always keep you on the right path and start building your customer base. However, as you start growing your business, you just keep investing and learning the new web technologies like customer service solutions, CRM systems, etc.