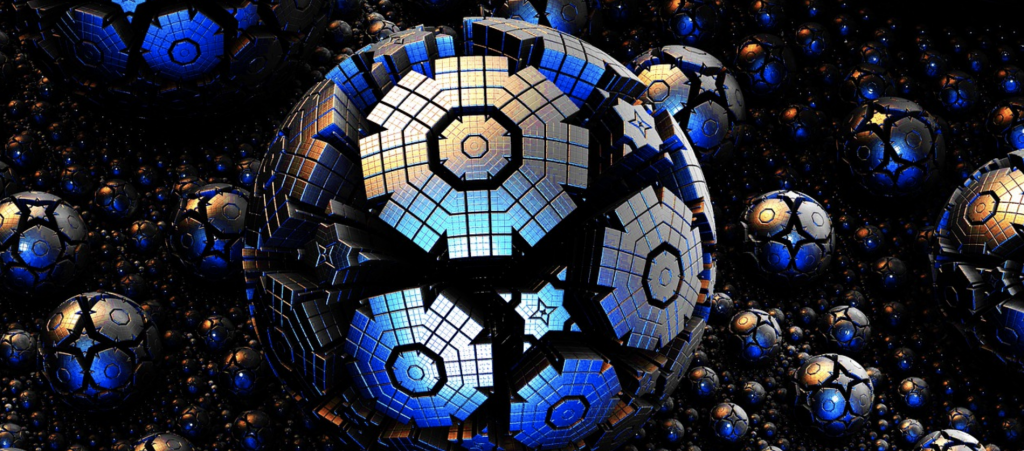 Right now is the ideal time to remember the previous year and talk about web-development trends that will be focused on in the future. We saw 5 tendencies that are worth paying attention to in order to develop relevant, memorable, and convenient web applications.
AI and Chatbots
By now, it is understood that the use of artificial intelligence is not a hype or a craze, but a whole new direction, which, year by year, will help complete more and more difficult tasks in various business spheres. PwC found that out of the most effective AI solutions, CEOs single out virtual assistants (31%), analysts (29%), and chatbots (28%). Gartner predicts that by 2022, 70% of interactions with customers will take place with machine learning technology and chatbots.
Chatbots with artificial intelligence are the most in-demand within the banking sector, retail, healthcare, and other industries where the personalization of client experience is the top priority. We, at Safetybis, also develop smart chatbots. We are now working on a constructor for AI chatbots. It includes an admin panel, which can be used to program, without any skills, your logic and scripts. In the future, we plan to develop it into a full-fledged virtual doctor, which can support patients 24/7 and refer to a required specialist in emergency situations.
Most bots that are now being used around the world lack payment functionality. So far, making a payment without the help of external systems can only be done on Facebook Messenger (the beta-version in the U.S.) and Telegram. It is expected that the situation will change in the near future, thanks to which shopping will become easier and more convenient with the help of chatbots.
Progressive Web Applications
Progressive web applications (PWA) were already being talked about a few years ago, and every year the technology attracts the attention of more and more investors and developers. Twitter, Uber, Instagram, Pinterest, Starbucks, Aviasales and other brands use PWA-based apps as their primary product or as an addition to a mobile app.
PWA is useful because they allow you to:
Browse websites in a mobile browser at the same speed and convenience as on a computer, even online.
Create a unified experience of using the product on any device.
Shorten the development process compared to native applications.
In addition to this, PWA, being web pages, are recognized by search engines.
However, PWA also has disadvantages:
With the absence of native applications, traffic from the App Store and Google Play is overlooked.
Limited functionality when compared to native applications.
Quickly uses up the device's battery. Overall: PWA can become a good alternative or complement to native applications. The choice depends on business specifics and required tasks.

Voice Search and Navigation
Voice search is quickly gaining popularity. Amongst the drivers of growth is the development of smartphone technology; practically all modern models are equipped with a voice search option. The popularity of voice assistants (Alexa, Siri, etc.) and smart speakers, like Google Home Assistant, also make a big contribution.
More and more people are vocally communicating with their devices and, with the help of evolving machine learning technologies, artificial intelligence recognizes increasingly complex requests.
According to current research conducted by Global Digital Overview, the use of voice searches had increased by more than 9% in the whole world in 2019. Before this, 43% of users between the ages of 16 and 64 conduct searches on the internet with the help of voice searches at least once a month.
The growing popularity of voice searches and navigations on websites is not surprising, after all, it quickly completes the task and is simple to use.
In addition to this, there is a growing demand for optimizing web solutions for voice searches, from the perspective of SEO and other technical strategies. Early adopters are expected to gain a significant advantage over their competitors.
From the perspective of web solutions, the optimization of voice searches requires working with API web speech, which is divided into two components: speech recognition and speech synthesis. Speech recognition allows the understanding of vocal requests, while speech synthesis allows for a contextual script to be read.
Telemedicine & Telehealth
Coronavirus gave a powerful push towards the development of digital medicine. Remote consultations and MedTech solutions are needed both by doctors, who currently find themselves at the front line and by patients deprived of the possibility of face-to-face communication with doctors during the quarantine.
According to analytics reports, the global market for the development of medical mobile applications was valued at $37 billion in 2020. It is expected that by 2025, this figure will increase by 9 times and will reach $332.7 billion. If you are working on a MedTech product or are planning to develop it, we recommend paying attention to future trends.
AI Diagnostic Systems
Artificial intelligence is becoming a more effective assistant in diagnosing serious illnesses. For example, Huawei developed its AI solution for coronavirus diagnosis: CT scans are analyzed on the basis of a continually growing database. Doctors receive the results within 2 minutes at 98% reliability. This approach frees human resources and allows for treatment to begin before receiving a classic laboratory test.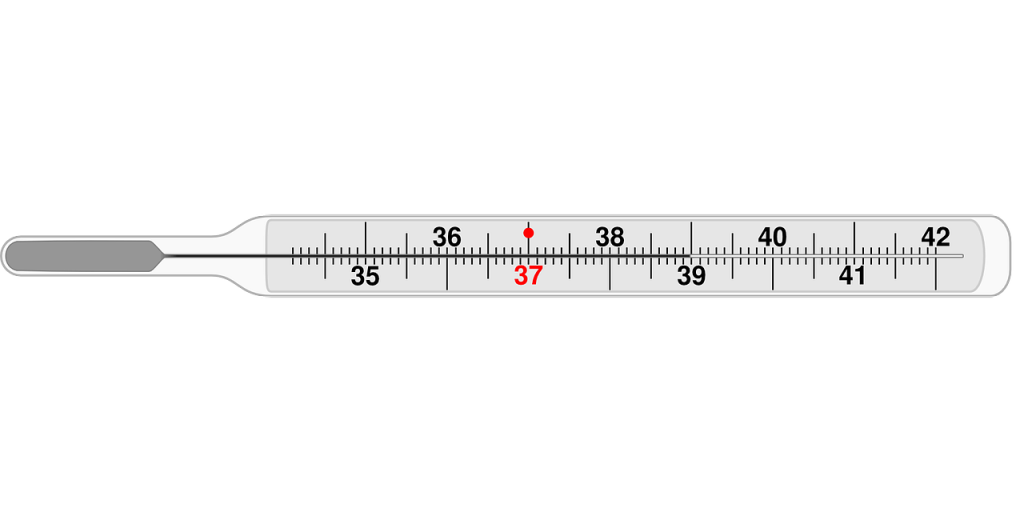 Telemedicine
The popularity of telehealth has grown in previous years; however, the 2020 pandemic has become a significant stimulator for this industry's growth. Virtual care platforms that use video conferencing and digital monitoring help patients receive instant access to medical care all around the world.
Telemedicine continues to grow and will continue growing even after the end of the pandemic. 71% of patients in the U.S. have considered using telemedicine at the beginning of the pandemic, while 50% were already creating virtual appointments. According to predictions made by Fortune Business Insights, the telemedicine global market will reach a value of $185.66 billion with an average annual growth of 23.5%.
We, Safetybis, see the significance and prospects of the current direction, and are developing our own solutions for telemedicine:
A virtual doctor, equipped with artificial intelligence, which will consult patients 24/7
Apps for doctors and clinics that will help conduct video and chat consultations with patients, automate payments for teleconsultations, set up analytics, and add integration with the MIC clinic.
Apps that will allow users to save important medical documents, checks, results and calculate tax deductions for treatment.
Online Education & E-Learning
The COVID 19 pandemic has impacted practically every sphere of public life, and in particular, increased the necessity of new products for online learning. Analysts from the American consulting company Grand View Research expect that the education technology global market will reach $285.2 billion USD by 2027 while growing at an average rate of 18.1% between 2020 and 2027.
Among some key areas, EdTech experts highlight:
Effective solutions to remote learning
Educational institutions and private educators are adapting to new realities, and are in need of convenient tools for online education. Particularly when teachers conduct classes in real-time, and when students learn from pre-recorded lectures and complete assignments based on them. We, in turn, also didn't stand aside and worked with clients from a U.S. platform for online education, which helps enroll students, organize payments, and stream lessons.
Implementation of artificial intelligence technology for the automation of routine tasks
Teachers spend a lot of time grading exams, checking homework, and giving feedback to their students. AI is capable of carrying out many of these routine tasks, even if they involve creative interpretation. For example, we developed a couple of EdTech tools for an online drawing school. With their help, standard mistakes can be corrected and work checked automatically.

Blockchain
Many of you might think that Blockchain technology is directly connected with shady business, illegal activity, and other things punishable by law. You think that Blockchain transfers cannot be traced by the law and, as a result, don't require payment in taxes.
This is not so! Already today, certain countries, for example, the U.S., refer to Bitcoin as a physical means of payment. They impose all taxes and are subject to declaration.
Internet of Things
For many years, the Internet of Things (IoT) has been influencing practically every sphere of business, from industrial automation to health monitoring devices. This is the future of web development, with the necessity for IoT-based web instruments for data tracking on smart devices.
By 2022, the IoT market will exceed $1.6 trillion. The driving force behind the market is the growth in web tools for fitness bands, smartwatches, and other intelligent devices. Companies can use outstanding intellectual technologies based on IoT. They can find solutions for web developments on the basis of IoT, in order to improve their business processes. While this isn't a very new web development trend, it will undergo significant improvements within the next couple of years.
Therefore, our team clearly understands that this technology is the future, and within the next couple of years it will gain extraordinary momentum on the Internet.
In this article, we collected the most significant, in our opinion, technology, and trends, that are worth paying attention to if you plan on developing a web project in 2021. We hope you can use them for the benefit of your business!